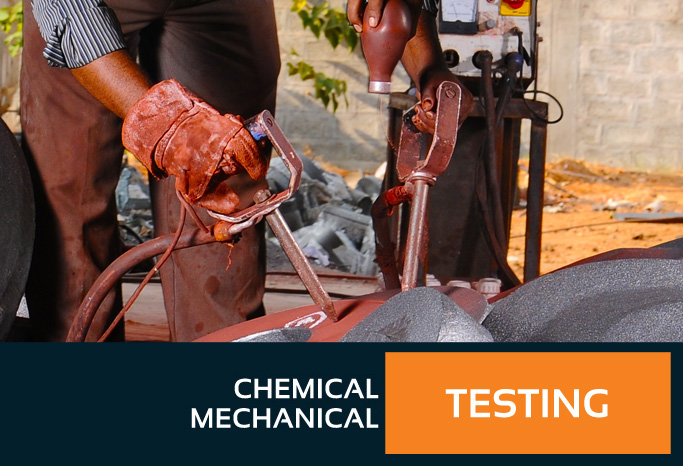 In-House Chemical and Mechanical Testing Facilities
All incoming stainless steel and outgoing materials are checked and confirmed for free of Radioactive contamination with RAD check meter. As per customer requirement Stainless steel & Duplex stainless steel are tested for its Ferrite Number/Ferrite meter purchased from UK.
On contractual requirement SAGPL can test certify Inter crystalline corrosion according to Practice B & E of ASTM 262 & Method A & B as per DIN ISO3651-2 Other practice & Method are tested are certified with Independent Laboratory.
The Incoming moulding sands is tested for its finess and impurities using BSS Sieve Shaker and Clay Washer. The finess Number is calculated as AFS Number and the impurities are calculated in percentange according to in-house specification. Multicavity AFS specimens of 2"x2" are used for strength measurements at specified intervals fof chemical bonded sand.
In-House Chemical and Mechanical Testing Facilities
Sand Test
Wet analysis
IGC -Inter Granular Corrosion test Spectro Analysis
Spectro Analysis
Radio Graphic Test using IR192 and CB 60
MPT, DPT and UT
Tensile
Impact - Charpy Impact testing - Can test upto -196 °C using liquid Nitrogen
Hardness by Brinell - and Rockwell methods
Micro Structure analysis
PMI