Investment / Foam Casting
Single Casting Weight for Investment Casting From 1 to 30 KGS.
A World class Investment casting facility offers high quality Investment casting components being used in various industries such as
Valves
Pumps
Medical equipments
General engineering etc.,
by its ultra modern plant equipped with all the latest technology and high tech laboratory.
The unit was established with experts in the industry and the team is built with the most experienced and technically competent persons engaged in the manufacturing of Investment Casting for several decades.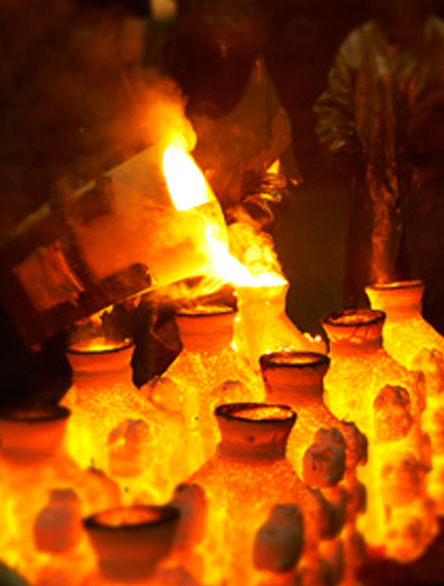 Investment / Foam Castings
Facilities
Wax Pattern Shop
Centralised air conditioned and well equipped wax preparation with fully automatic wax injection presses.
Shell Room
Centralized air conditioned Unit & de-humidifier for control of temperature & humidity in the entire ceramic coating & drying area.
Indigenous ceramic coating technology for better quality of ceramic shell strength & better surface finish of castings
Secondary and Backup coating is automatic using Robotics.
Autoclave and Boiler Unit
De-waxing
Autoclave & Boiler unit.
Sintering Furnace Capacity: 1 Ton
Melting
We have one 100kg and two 250kg induction furnaces with automatic conveyer system to give sufficient cooling time for shells after melting.
Installed Capacity
Sintering Furnace
Capacity: 50 Tons/Month with size range from 1 to 30 KGS.
Heat Treatment
Electrical Furnace - 1 ton capacity and Water Quenching Tank
Finishing
Acid pickling and Passivation facility